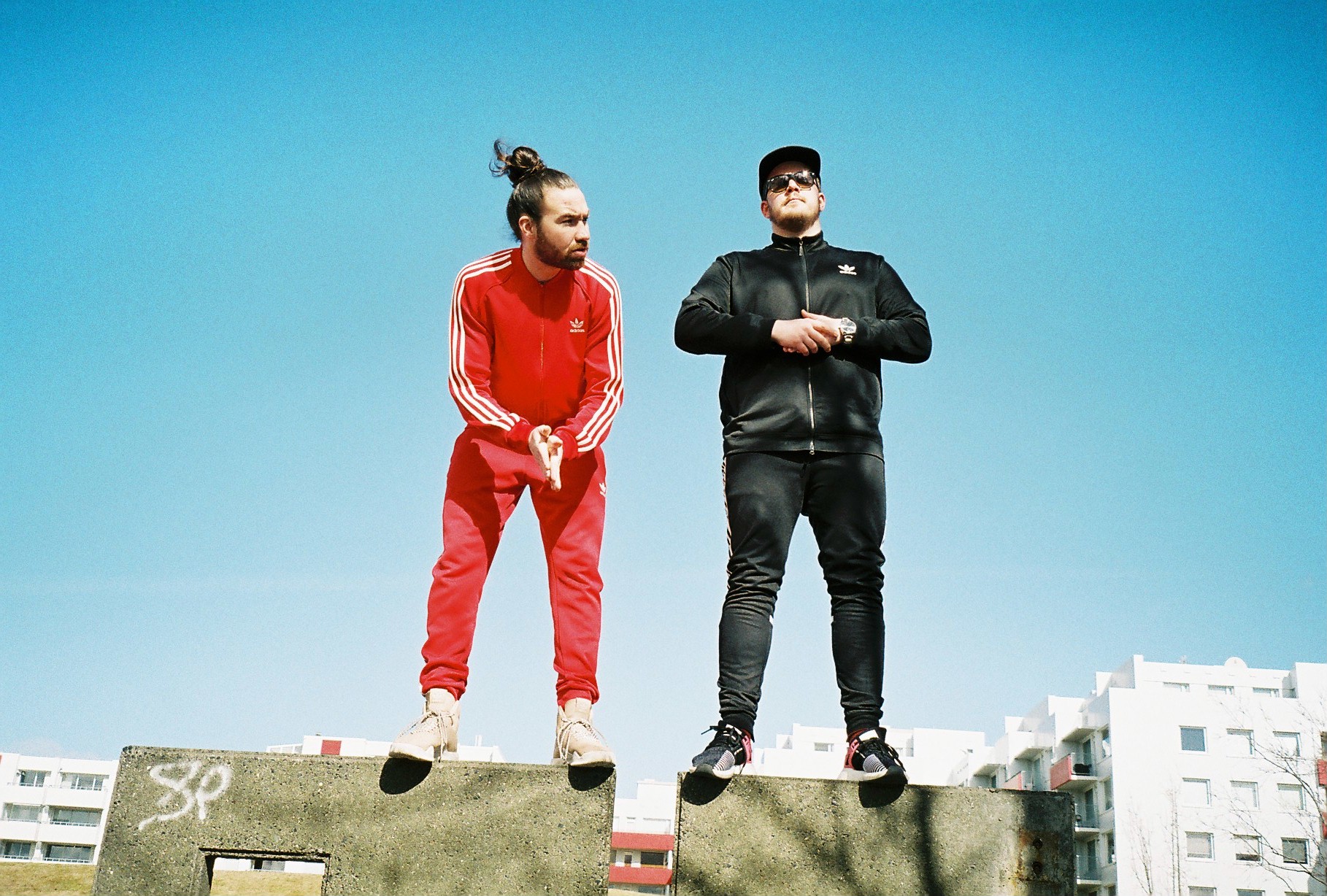 Úlfur Úlfur
Úlfur Úlfur (Wolf Wolf) is a rap duo that wants you to question everything, flip cars and break stuff while enjoying life and all of its little quirks. Their songs span the whole spectrum but most of all they go hard. They're not afraid to think outside the box and go beyond the boundaries of rap music, mix different ideologies together and create something extraordinary along the way. They do what comes to them naturally and it shows. They've harnessed both the mindset of the emotional teenager who wants to see the world burn, as well as the wise man who knows you should be the change you want to see in the world.
Úlfur Úlfur has been grinding since 2010, performing non-stop everywhere where there's a need for 808s and heartbreaks. Through the years the band has gained both experience and muscles and even though times can get rough the wolf has never been as bloodthirsty as today.
Their depute album, "Föstudagurinn Langi" was a massive hit in Iceland and in 2015 when they released their second album "Tvær Plánetur" they quickly established them selfs as pole bearers of Icelandic Hip Hop. Recently they've been traveling a lot in Europe spreading the good word of Icelandic hip hop. With new markets opening up in Eastern Europe the focus has shifted from the tiny island in the North Atlantic and much bigger things are in the works. Now they release their third album and it's titled "Hefnið Okkar" (roughly translated "Revenge us").
– Úlfur Úlfur (Website)
Categories: Hip Hop
Tags: Úlfur Úlfur