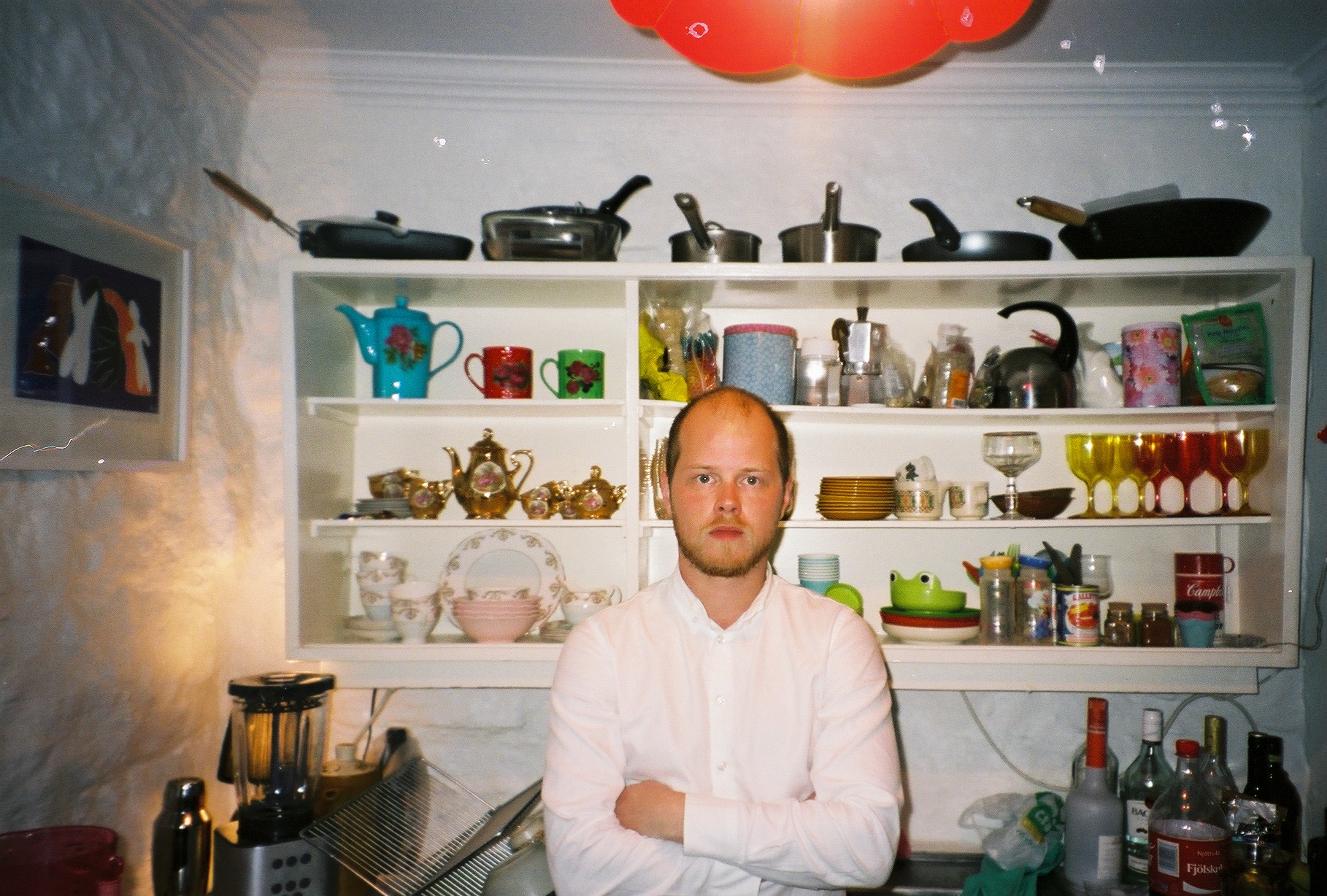 Snorri Helgason
The Reykjavík born singer songwriter Snorri Helgason has played a prominent role in Iceland's music scene since his early twenties. Now in his thirties and keeping up his pace and by his twinkling and sensational folk pop that he has been optimizing ever since the demise of his band Sprengjuhöllin 2009. Sprengjuhöllin frisky and clever approach to music was a fresh gust of wind which they used to the full on their two albums, Tímarnir Okkar and Bestu kveðjur, that they old in 14 thousand copies of nationwide.
In the same year his band called it quits the sympathetic and hardworking Snorri finished and released his debut album I'm Gonna Put My Name On Your Door. The album is made up with eleven tracks of pure and soulful folk, bouncing pop, subdued ballads and a few funky numbers. In the following year he spent most of his time promoting his album in London where he lived. The fireball he is he played multiple gigs weekly, including open mic nights and busking occasionally. This same year he released "Ólán" his first single for now the defunct Kimi Records and followed the release with a video directed by Máni M. Sigfússon who has made his name for making videos for Ólafur Arnalds, Jóhann Jóhannsson, Sóley, Gangly, Ásgeir, Iceland Airwaves Music Festival and more.
In early 2011 Snorri finished recording Winter Sun by himself in his London apartment and with Sindri Már Sigfússon of Sin Fang and GANGLY in Reykjavík. Snorri and Sindri play the key roles on the sophomore album but Hjaltalín's Guðmundur Óskar Guðmundsson plays bass on few tracks and Sóley played the piano. In 2011 and 2012 toured to promote the album and did various radio sessions, including a couple for Seattle's KEXP.
2013 saw Snorri moving back to Iceland and starting a band by the name of Snorri Helgason. The band was made up with drummer Magnús Trygvasen Elíasson, Guðmundur Óskar on bass, guitarist Daníel Friðrik Böðvarsson and singer Sigurlaug Gísladóttir. Together this band made the album Autumn Skies for Record Records (Of Monsters and Men, Moses Hightower, Mammút and more), Snorri's longtime friend Gunnar Örn Tynes of Múm and Guðmundur Óskar produced the album.
With Sprengjuhöllin Snorri wrote music for theatre and in 2015 he wrote the original score for Icelandic movie BAKK (e. REVERSE) by directors Gunnar Hansson and Davíð Óskar Ólafsson. The same year he did the music for the theatre play "Þetta er grin… án djóks" for Akureyri's theatre group.
Snorri's first album in Icelandic since Sprengjuhöllin's heyday is called "Vittu til" and it was released in 2016. "Vittu til" received nominations for songwriter of the year, song of the year and album of the year at the Icelandic Music Awards. The album includes radio hits "Einsemd", "Vittu til" and "Það rúllar".
In 2017 Snorri recorded an album of ten Icelandic folk songs based on the Icelandic folk tale heritage that he had been writing for the previous three years. These ten track make up his 2017 album entitled "Margt býr í þokunni" that was produced by Guðmundur Óskar Guðmundsson and Snorri.
– Snorri Helgason (Facebook)
Categories: Folk, Songwriting
Tags: Snorri Helgason