Saturday was definitely the best day at Secret Solstice even though it was raining again. As I´m writing this review the festival is over already and I´m a little bit sad but happy at the same time to leave Iceland with all those amazing memories. I met awesome people, danced to the music I love the most and felt like home (it's this warm feeling in your heart connected to a specific place). But let´s start with Saturday for now:
Since the Festival app had problems to update all the rescheduled gigs, it was hard to organize my third festival day. In the end I missed some artists because I had no idea when and where they were playing. The first show I´ve been to was Lord Pusswhip & Svarti Laxness feat. DJ Alfreð Drexler and Countess Malaise at Gimli Stage at 5 pm. Unfortunately the soccer game was on at the same time and it was raining so a lot of people decided to stay inside the tent with the big screen watching people kicking a ball. Pusswhip and Laxness really had an amazing stage set up. Two wooden crosses with a sheep head on top and two flags with their names on it. It´s actually an old norse thing called "níðstöng" (google it). I was not less exited about their show since I love Icelandic Hip Hop/ Rap especially when it is presented with some mix of old school beats.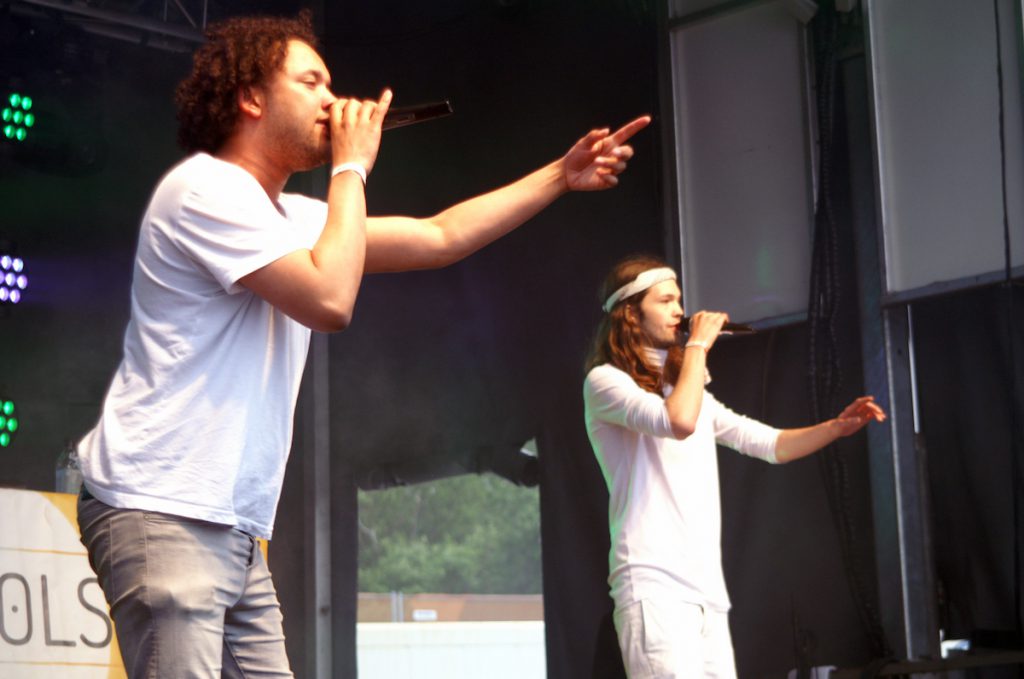 Next stop: Ragnarök. Axel Flóvent was going to play some dreamy indie pop songs, but did not expect to get a live remix of his songs due to the deep bass from the techno music tent coming through. But he and his band took it with humor, enjoying their show even more. Plus, the dark creepy stage set up was a huge contrast to his music which made the gig even more interesting and funny. Everyone was of course waiting for the song "Forest Fires" which he couldn't play in the end because the sound guy cut the show early. Thank you Secret Solstice as this was only 1 out of 100 things that really pissed me off during the Festival, caused through poor organization.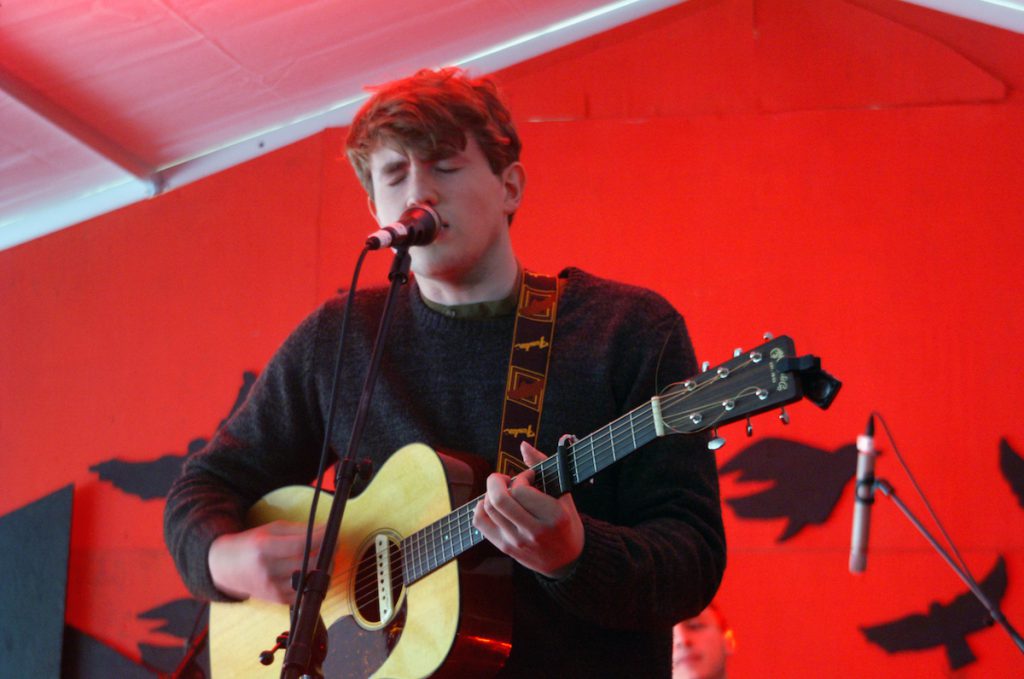 Next gig: GKR at Gimli. You probably know that GKR is a big deal in Iceland, especially since he released "Morgunmatur" plus the spectacular video clip with a lot of breakfast visuals in it. This time he entered the stage dressed in some new blue GKR merch and blue shorts (style is very important kids) harmonizing with his new pink hair. I already forgot about the rain while enjoying a few brand new GKR songs. On stage he always has this infectious energy making people go crazy. The fans would never let him down so no big surprise when he played Morgunmatur, the crowd sang the entire song along with him. Even though I did not understand much he was saying between the songs (because it was in Icelandic) GKR is Love. Every time again.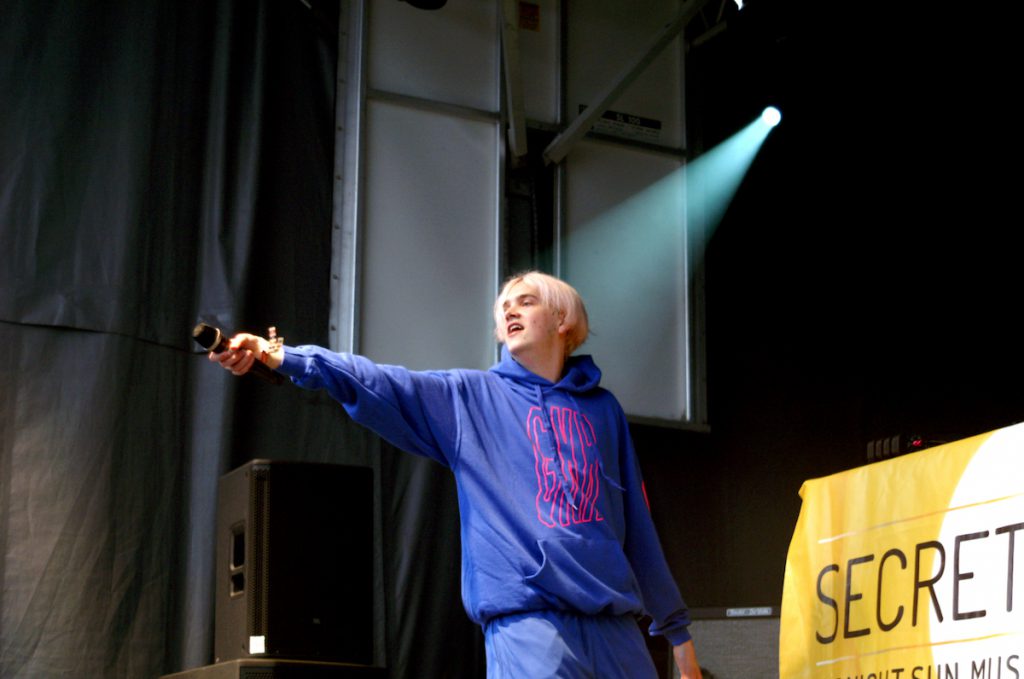 Next gig we hit was Agent Fresco on the main stage. We just went there for a few songs, banging or heads to "See hell" and enjoying the nice and beautiful summer weather (it was still raining). Agent Fresco have been very happy to be the support act for Deftones but also had to cut a few songs due to schedule problems which was disappointing.
Now, I have to mention the next show I went to even though it is no Icelandic artist. Slow Magic just absolutely blew me away. He has been doing an amazing set with electronic beats and live drums wearing a colorful mask. I could not resist to dance and jump through his set, being one of the happiest people on earth in this moment. I can only recommend to see his show if you ever get the chance. And that was almost the end of the third Festival day. We just enjoyed some more techno beats at HEL before we left the area to see a glimpse of the sun setting over the ocean near Kex Hostel. Thank you Solstice for this unforgettable Festival Saturday.