Second day started relaxed with a few people hanging around the Festival area. Good news: it was not raining. A lot of families and kids enjoyed the moment when the sun came out. Other people got their very special Secret Solstice tattoo, most of the younger visitors just got drunk. Some dudes also chilled at the Viking hot tub. It reminded me of a big adventure playground for adults. But wasn't there something really important? Ahh right MUSIC!
Well, Radiohead was headliner so queuing for the gig started pretty early. Luckily I could manage to see Mælginn Big Band. Mælginn is a Icelandic rapper and singer performing with members from AmabAdama, Shades of Reykjavík, Útidúr and Godchilla. It´s was a mix between old school hip hop beats and electronic synth alongside with drums and guitar. Check out Mælginn, he did a great show.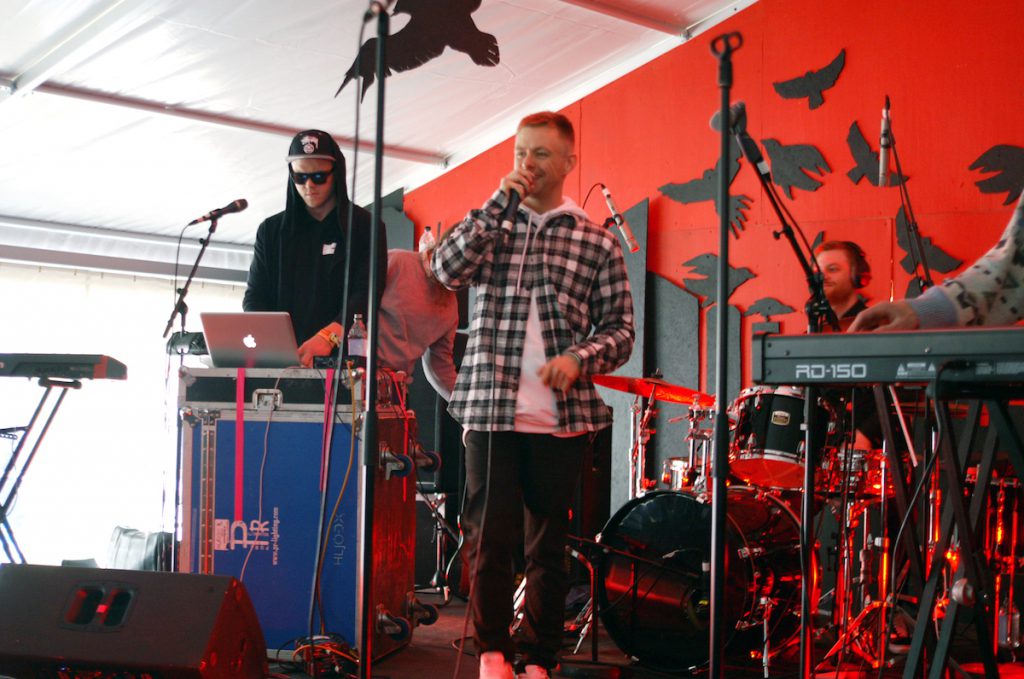 After that I started queuing for Radiohead. At least Fufanu was announced to be their support which is great. After 2 hours of waiting and queuing for the toilet (damn it) and queuing for beer (not again) Fufanu startet their show. Of course I saw them before in smaller venues but still, their live show is always kind of special. Kaktus Einarsson´s performance as main character on the stage is still fascinating and full of energy. I don´t want to talk too much about the Radiohead gig. I mean it was just amazing to see them, but I´m more into the small gigs at the festival and also enjoying small venues more than huge halls. Stepping out of the venue and seeing this wonderful midnight sun was quite the most beautiful moment on the second day. Thank you nature. I need to get some rest because tomorrow's line up with GKR, Axel Flóvent, Lord Pusswhip & Svarti Laxness, Agent Fresco and many more will cost me all remaining energy reserves. Yeah!