The weather at my arrival in Iceland on wednesday was extremely promising. Even though the Icelandic people seem to not even know the word "weather forecast", I looked it up and it was not so promising for the rest of the week. Secret Solstice, that´s four days of bright daylight, four days of party and concerts and also four days of pushing your body to the limits. Nevertheless, the line up is totally worth it.
Walking around the festival area on the first day, you could really feel that Iceland has been waiting for that festival really hard. Even though it started to rain the moment when the gate opened, people where full of energy and dancing around. The first gig on my list was Gervisykur which are two guys playing experimental & underground electronic music. I´m really thrilled by their beats and music and can only recommend you to listen to "slow suicide" to get the feeling of their festival set.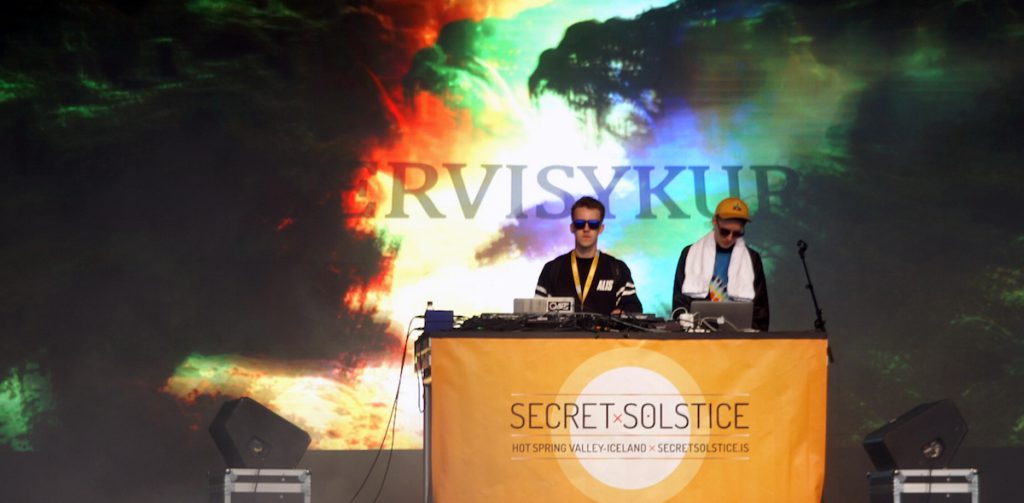 After the warm-up, the hip hop collective Shades of Reykjavík entered the stage. I´m pretty sure that the crowd was about 90 % Icelandic, as they could sing a lot of songs along. Since the weather turned colder from minute to minute it was good to dance around a little bit. Also local people seem to not feel the cold at all. I admire that. There was a moment when I thought it´s gonna start to snow. That was also when I went to the chill and relax area listening to Flatbush Zombies who just entered the stage after Shades of Reykjavík.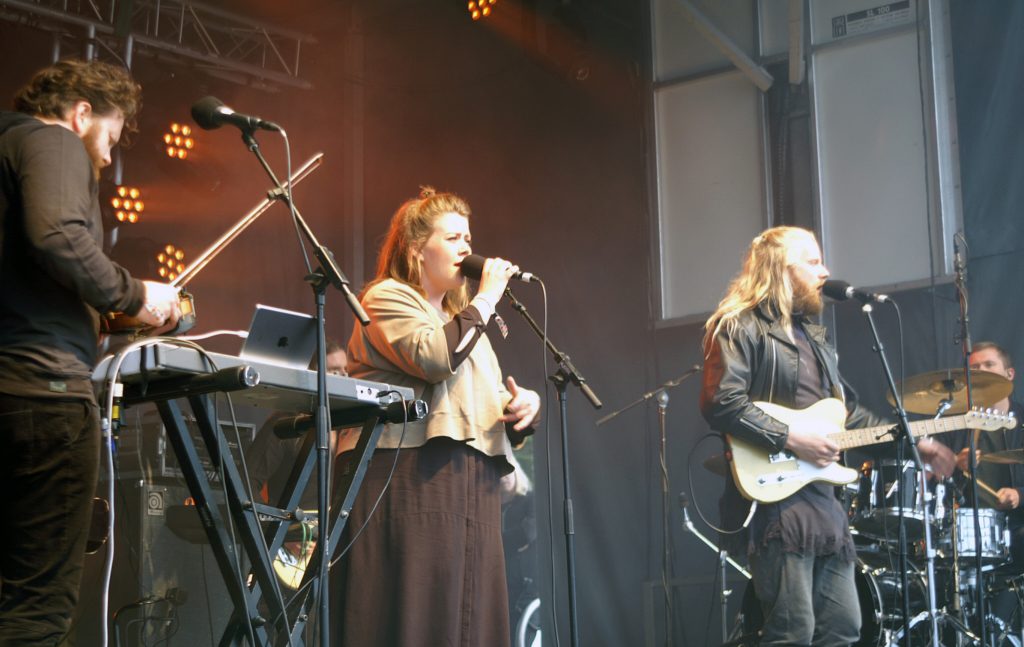 The next thing I remember (after almost freezing to death) is that I went to GIMLI stage, with a coffee in my hand, listening to amazing wonderful Icelandic Band Hjaltalín. It´s hard to describe but they're playing dreamy indie pop with the voice of well known Högni Egilsson and Sigríður Thorlacius accompanied by violin and drums. Back to the main stage VALHALLA I just saw the last minutes of Gísli Pálmi topless rocking the stage with about 1000 people in front of it rapping and singing with him. He really blew up last year and is a big thing in Iceland since then. Now kids, I have to tell you that I went back to the hostel early because I was seriously tired and cold as hell. I also really need to save my energy for the following amazing days. Stay tuned.