Indeed, the Iceland Airwaves music festival is always good for a surprise. No matter what kind of music you're looking for, you'll find new quality stuff. Toneron already attracted my attention even before the festival when I browsed the Iceland Airwaves 2015 playlist on Spotify. We actually almost missed the concert then but luckily dropped in just in time in the end. I was particularly suprised by the very well mixed crowd at this gig, even families with small children were present. The music felt like being blown out of the room by the saxophone. The concert definitely made an impression on me. Another reason to pick this band for my first interview! And they don't disappoint me though I have to learn my lesson that some of the stories about them in the world wide web are not very well researched. The outcome of my own investigations are therefore a few misinformations – for example about a music competition Toneron supposedly have won…
Toneron is a very young collaboration of you and Sindri. Together you won a famous Icelandic music contest (Musíktilraunir). How long have you been knowing each other and how did you end up working together?
Well first of all we unfortunately did not win the contest, however we got to the finals. We have known about each other for some time, from being in the same college. We got to know each other basically when I asked him to be with me in the band. I knew he was a great drummer and a nice guy. Now we are great friends and he's still a fantastic drummer of course!
When I first heard your song "Backpacker" on the Spotify Airwaves playlist – it blew me away. Most of your songs have a very, let's say, powerful style. To me it seems as if they electrify the listeners but listening to the lyrics it kind of changes the perspective. Very often I think it's somewhat music of a broken heart. (e.g. lyrics in "Backpacker", "Love", "Life").
In most of the songs on this EP the lyrics are created after my manic and very difficult depression of my bipolar disorder. I began to see things with another perspective after that and think about things I've never thought about in life. How life can be so absolutely wonderful and drastically change to the opposite just because of some tiny chemicals in your brain. Regarding love stories, the song "Love" I wrote to my girlfriend.
Last year when I saw your live performance I couldn't believe how much power you put into your music. Sometimes I thought "how can he possibly continue singing after playing the saxophone so hard". Do you ever have the feeling during live performances that you can't keep up with the performance and that you have to go slower?
The songs are very demanding for me to perform, however I have never thought I need to slow down. Thing is, it's all about how much power I have each time, and I give it all. No more, no less.
While researching I found that you already toured in Germany and that you already have somewhat of a fanbase in northern Germany. How did that happen? How did you end up there and will we ever get the chance to see you in southern Germany as well?
It's a long and complex story, in short it all came after Musíktilraunir when we went to Bremen with Stage Europe Network. Later that year we went again and toured a little in northern Germany, much fun! At the moment we are looking for management and booking for us. Hopefully we will go to south Germany soon!
How was performing in Germany for you? Did you enjoy your time here?
Nothing but great, the crowd is amazing. Also all the people we met were so wonderful.

A lot of Icelandic musicians play in many bands or do different collaborations. Is Toneron the only band you two play in or do you both also have other projects?
I am only focusing on Toneron at the moment however Sindri is also playing in another band, a rock band called "Vopn".
What's up next for Toneron? What are your next plans regarding albums or touring?
We are working on finishing material for a release, hopefully we can release soon…can't promise anything yet. Regarding touring we are still looking for the right manager and a booker to get back on track.
Very often writers describe Icelandic music with nature forces of Iceland. For example, somebody wrote about you "Earthquakes, waterfalls, volcanoes – the music of Toneron is undeniably THE sound reflection of these Icelandic nature phenomena." I'm sure it's not only nature that inspires your music. So which musicians are the ones that you admire and that inspire Tonerons music?
There are many musicians I could mention, however the ones that have inspired the most are Modest Mouse, Muse, Agent Fresco, Woodkid, Sigur Rós, and Ólafur Arnalds.
Last but not least I would like to ask you for the next big newcomer from Iceland. Who is your favorite Icelandic newcomer in 2016 so far?
To be honest, I have been so locked up in my "Cave" (my home studio) focusing on my own material that I can't pick out any artist at the moment as newcomers of 2016.
If you don't have an Icelandic Artist, may you have a German artist that you last listened to and you remember?
Yeah, the last German artist or band I remember listening to is "We had to leave" and their new album "A rather confident thought". Good stuff!

Thanks so much Gisli for the interview. We hope to see you soon here in Germany.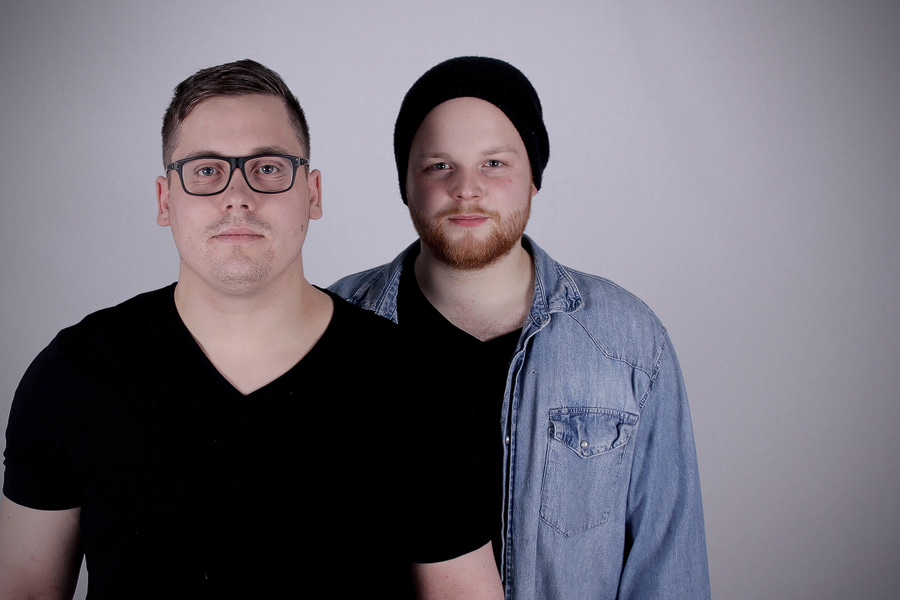 Photos © Toneron