I really tried. I promise you. I really had in mind to write a daily wrap up also for days three and four of my first Eistnaflug experience. But I miserably failed. I was falling into Eistnaflug mode and that means: I stumbled to my tent somewhat between 5 and 8 a.m. four days in a row after I had seen some of the most passionate and remarkable performances I ever attended (and I attended A LOT so far). I rather snoozed than slept for some time to the sound of Rammstein, System of a Down or Slayer that was roaring over the campsite while the sun was already shining again for hours. Got up to meet my old new friends I made the other day and the day before. I made new new friends I also would like to meet the next day. I met people I'd hang around with each and every day though I just got to know them. I was even invited by a sublime local guy to a one hour boat trip around Norðfjörður – Ingvar you're my man! Incredible! I had to return to the venues in the afternoon not to miss another remarkable band. So in the end, there was simply NO time to spend two or three hours each day for a wrap up without the gnawing feeling of missing precious moments and acquaintances. It would have been a shame and so I called it a day. And it's now that I finally recovered reasonably and found the time, so here you go. That's what I have left to say about days three and four and my final words on the whole thing: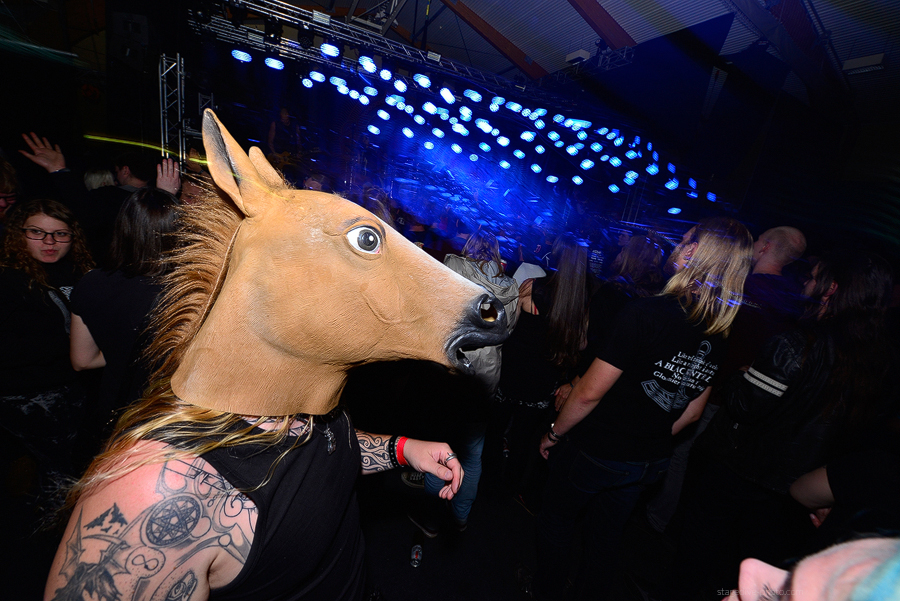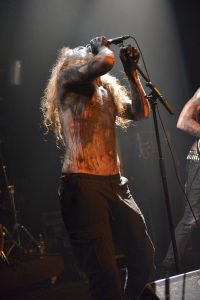 As expected, Friday even put one up the ante compared to Wednesday and Thursday. Probably because of the upcoming weekend, the crowd further increased and was rewarded with some phantastic bands. For example, I dropped in to the gig of newcomers of Naðra at Brennivin stage for a few songs because I was waiting for Lightspeed Legend's show to begin. As I missed Misþyrming the day before, I could at least see the instrumental staff of Iceland's most discussed black metal band at the moment – they all are also part of Naðra. The band released a highly appreciated debut this year and yeah, they approved the premature praise. Their sound is a little more melodic and therefore approachable if you're not so much into black metal. And singer Ö. delivered a great performace full of agony and grief in his gestures and voice. Intense experience.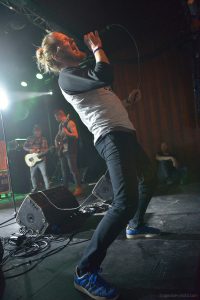 As you might have recognized in my Eistnaflug preview, the next band, Lightspeed Legend, was among my personal favourites when I checked the bands from the line-up I didn't know so far. I met some of the guys the other day for a few beer – phantastic dudes I can tell you. During the first one or two songs I had the feeling that there was some unfavourable mixing but the sound became much better with time and then the band could really unfold their enormous skills. The intimate atmosphere of small Brennivin stage was perfect, the crowd loved the heavy riffs and masterly soli and singer Ragnar did his things in style, undressed and jumped down to dance with the people. Folks, keep an eye on that band. This is the really hot stuff right now and should be a thousand times more known regarding their talent.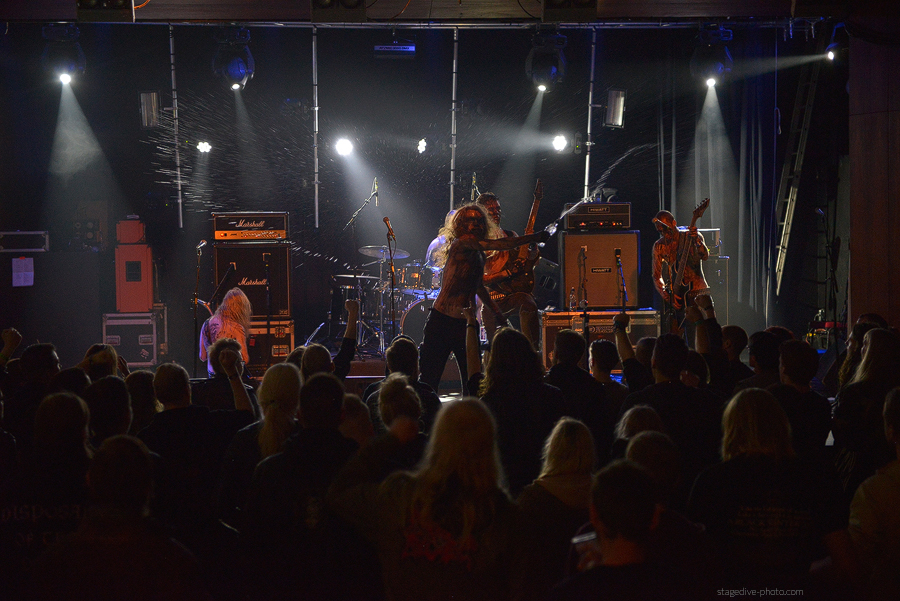 Back to Boli stage. The reason why a lot of Icelanders go for Dimma became clear to me there as I saw the four piece group for the first time live. Powerful riffs, shining soli, rock star appearance and Icelandic lyrics. After some problems with Ingo's guitar in the beginning and some jokes of singer Stefán I couldn't understand because I don't speak Icelandic yet the band played a flawless set of classic metal. Upcoming Finnish group Amorphis I checked out from the beer bar to prepare for the biggest Icelandic names to close the third day: Sólstafir and The Vintage Caravan.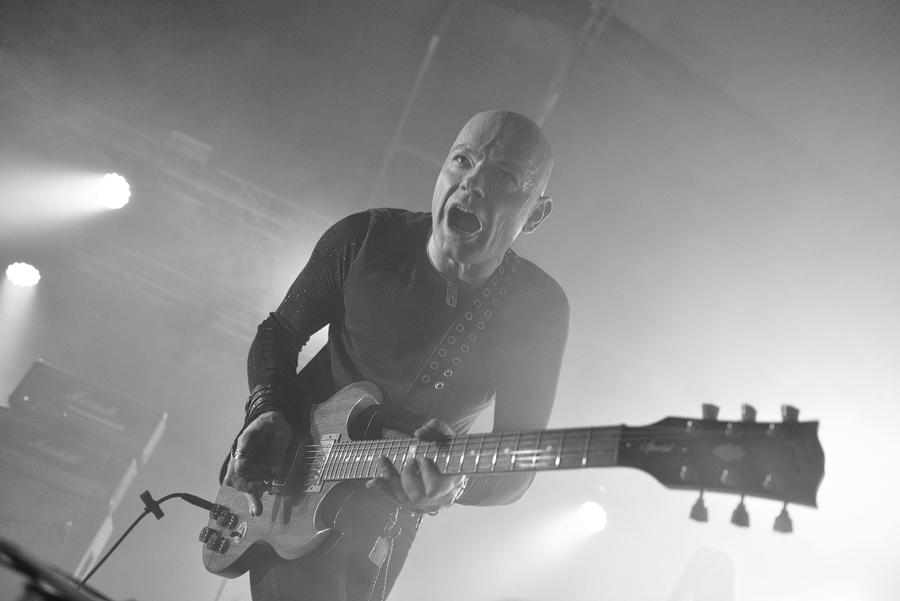 Last time I've seen Sólstafir I was kind of exhausted by an almost 1,5h support set by Japanese experimental-instrumental rockers MONO which I like a lot. But back then it was just too much and they literally soaked up my energy and attention to fully get myself into the performance of Sólstafir. This time, running in Eistnaflug mode, between steep mountain slopes and peaks draped in clouds, with a view to the open ocean outside and the isolation of the village, all the magic of a Sólstafir concert opened up to me. If there would be one band to be determined as THE soundwise epitome of the festival, it might be this one. Mystic, remote, forceful, intimate yet rugged – all those adjectives apply both for the band and the festival. A song like Ótta is the anthem. Now call me clichéd. It's the truth 😉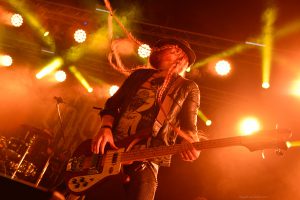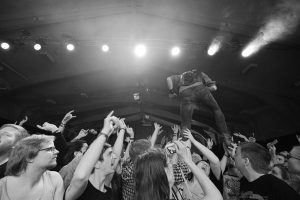 The Vintage Caravan I've seen now for maybe four or five times. But it's like the same as with Iceland itself – you just can't get enough and it never gets boring. And how is it supposed to anyway when there are guys on stage like Óskar, Alex and Stefán who seem to be almost exploding from energy. They are good-time-machines. And, typical for their Eistnaflug stage performances, they thought about something special this year, too: Heavy Metal Disco style. Flott! And so I fell into my tent again at 5 a.m., looking forward to the final day.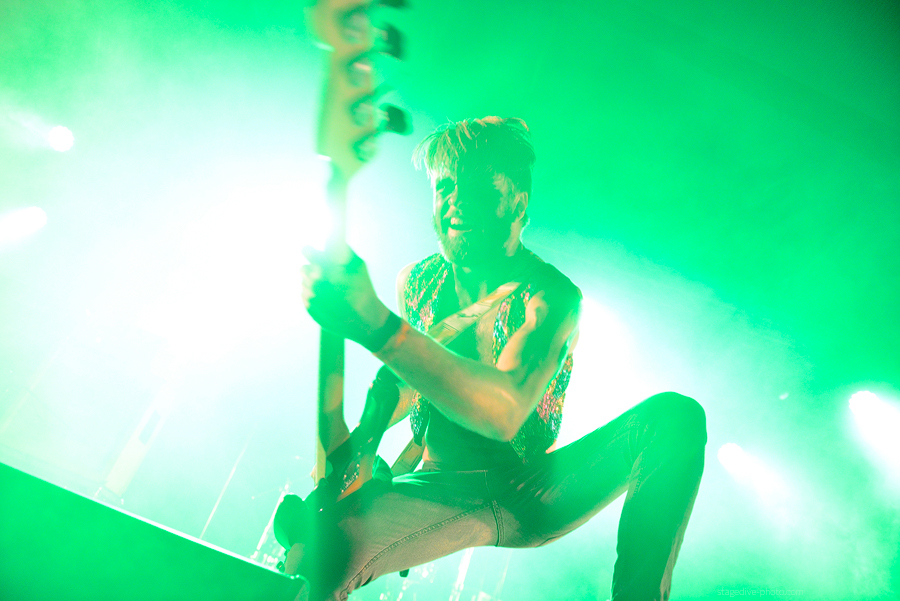 Which for me started concert-wise with GlerAkur. Can you imagine the sound of five guitars and two drumsets at a metal festival? Já, it's not chamber music at least. It was the Icelandic experimental ambient post-rock contribution to Eistnaflug and I was quite impressed by the intense walls of sound. This project is brand new, a debut is announced and we will keep our eyes and ears open…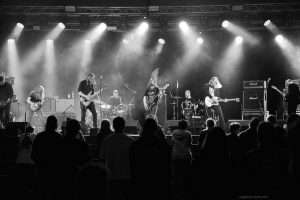 Next up: Fufanu. Yeah, we've already written quite a lot about them, so I will keep it short. If you have read it you know – we like those guys and their ambient to dark but nevertheless explosive style a lot. And they know how to turn a gig into a good show, too. I would have expected a bigger crowd but it was still rather early and some might still have been curing their hangover or working on a new one at the campsite…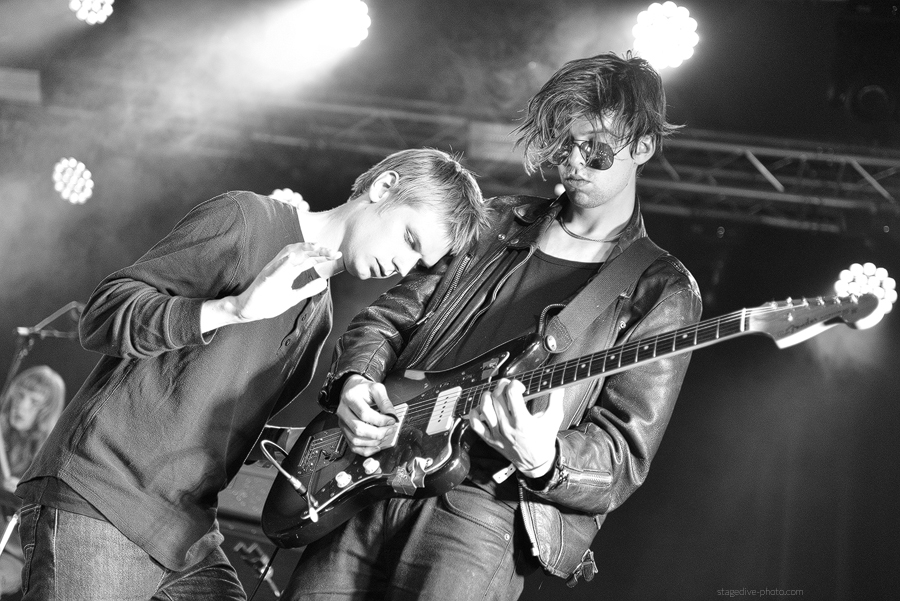 …or preparing for something that turned Icelanders hysteric already a looooong time before the festival: Opeth. I haven't seen them live so far but now I know why Icelanders were going nuts for this set and shouting Opeth in chorus minutes before the Swedish legends started their show in front of the biggest audience at this year's festival. From a musical point of view, this might have been the best metal/rock performance I've ever seen so far. Technically incredibly tight, phantastic musical sense of playing together and a voice by Mikael Åkerfeldt that made me drop my jaw almost continuously (might have looked stupid but who gives a shit). His shifts between melodic and bright vs. sonorous and growling parts simply overwhelmed me. And now it's maybe the best opportunity to pass a compliment to the sound engineers:  amazing job through the whole festival! You can fuck up the best performance with bad sound but all the way through those four days I enjoyed great sound almost everytime. That was the final touch.
Obviously not less anticipated was Swedish metal group of Meshuggah  as second main headliner of the festival cause the sports hall hosting Boli stage was yet again tightly packed. I knew the band from a few songs but never have regularly listened to them. However their enormous power throughout the whole set was really impressive and just like in case of Opeth you could feel that they were honored themselves to be able to play a festival like this one. Which might be one of the biggest compliments for a rather small crowded one like Eistnaflug. The bands are dead keen on hitting the stages in Neskaupstaður, no matter how big they are and if they usually play in front of audiences ten times the size.
The final big bang was then left to Icelandic icons of HAM and similar to the performance of Dr. Spock the other day, there's some kind of switch flipped in peoples' minds when Óttar Proppé enters the stage with his memorable style and raspy voice. Front of stage, the audience reliably turns into a madhouse of headbanging, crowdsurfing, falling-all-over-each-other, sweaty crowd. The perfect finish.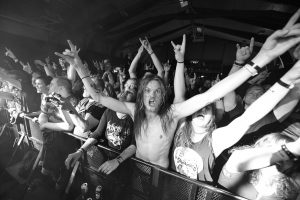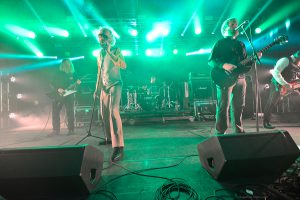 No, wait. Not the finish at all. Disco Night was still coming up to close the festival. And that's where I'll also come up with my final words on my first Eistnaflug experience. A few days have passed now and I still believe: Eistnaflug has been the BEST festival I've ever been to. The people are awesome and kind. The staff is awesome, relaxed and helpful. The bands have been amazing, not just because the lineup was brilliant itself but also because they were absolutely ready to give everything the got. Sound and lights have been great. And the size is nothing but perfect. So please don't become bigger. I love bands like Prins Póló, Páll Óskar is always an experience and Retro Stefson is, next to FM Belfast, maybe the biggest good-times-band in Iceland right now. The Disco Night was great fun but I didn't have had the feeling that it was vital to the festival's success. It felt a little alien compared to the recent days. I love Eistnaflug for being a metal/rock festival, a specialized event with an unique atmosphere. People will always come in droves anyway – it's like the promised land for metalheads. But the longer the Disco Night continued, the more the crowd changed and the exceptional flair of Eistnaflug got lost. Build the future upon your strengths and history. Keep being the best metal festival in the world. Keep it small and intimate. And hand out textile wirstbands, the labels on the plastic ones already disappeared and I love looking at my festival wristbands to wallow in memories 🙂 I'm incredibly looking forward to next year.