Usually I don't like advertising like "party at the edge of the world" too much. Sounds a bit over the top and strained. But, man, there's some truth when it comes to Eistnaflug! Even if your stupid enough to ignore all the beautiful places when driving about 700km to the east from Reykjavík it will take you almost a whole day to get there. The final 50km from Egilsstaðir is really like driving out into nowhere but the landscape is simply overwhelming, you can barely describe it. And in the end, you'll arrive at one of the easternmost places of Iceland which turns into a realm of metal music during the brightest days of the year.
Yesterday the festival opened at Boli stage, the main venue, with nine amazing bands and a small change in schedule with Icelandic Churchhouse Creepers replacing Danish Hatesphere which unfortunately had to cancel last-minute.
Meistarar dauðans gave a first impression of the up-and-coming generation of Icelandic metal bands. They very young band was like a metal version of a school band, their drummer being 11 years old I guess. It was great to see such young musicians getting the chance to perform on a stage like Boli at this iconic festival. They showed off great talent and I'm sure they will make their way in future. Keep it up guys!
The crowd started slowly to grow when Momentum hit the stage to unleash their powerful set. Though I've seen tons of them, I'm always in awe about the force even three-headed bands can create and Momentum is defintely one of them. Heavy riffs, great vocals and a tight drumming. That's how we like it!
Time to get a beer and chat to the people outside. Btw, it's just like at the other festivals in Iceland and it very much also applys for Eistnaflug: I love the frankness of the people. If I wouldn't care about music, I could even just stroll around the whole time talking to people. Great.
I dropped into Boli stage again for the replacement of Hatesphere and Churchhouse Creepers turned out to be a heck of a replacement. They are an incarnation of the music they play: psychedelic, freaked out old school stoner party rock. Sounds a little too much at a time, eh? Trust me, it is really all this together. No surprise they have been performing with Vintage Caravan during the last years. If bands could marry, they would be the perfect partners. It was an amazing move when Bjarni Jóhannes went down into the crowd and even used the wheelchairs platform to rock out out with the guys up there. Perfect.
Icelandic hardcore punkers Muck came up next, highly anticipated by the locals. The delivered: Singer Karl Torsten Ställborn jumped across the photographer's pit to the crowd right during the first song (maybe in anger of his failing guitar), almost cutting my head with the mic cable if I hadn't crouched early enough. Loved it! That's what you call live passion! Muck played a bloody, sweaty set pushing themselves to the limits.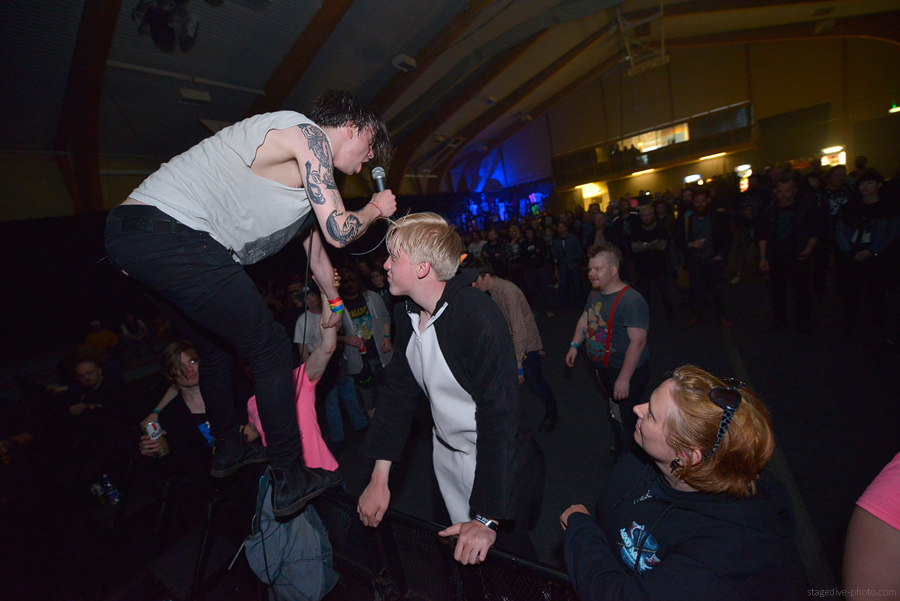 Time for another beer.
And then the first moment of doom was upon the crowd of Eistnaflug with Swedish black metal formation Marduk. They were formed in 1990 to become the most satanistic and blasphemous band of all times. Calling your first EP Fuck me Jesus is a great start to reach that aim. Anyway, thunderstorms are a rare phenomenon in Iceland. But this band felt like one. And the crowd, which is mostly made of Icelanders obviously, loved it.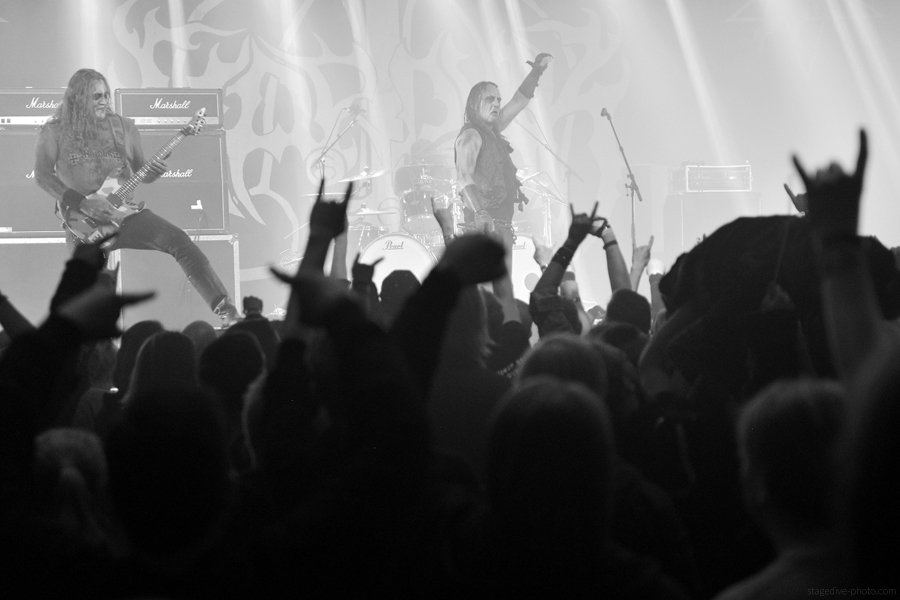 The final rock music set of the day was left for local heroes Agent Fresco. Though singer Arnór Dan once lost his lines (which btw is a great thing about live music – unforseeable and never the same) the crowd was highly enthusiastic – boy, I still get goosepumps everytime I hear songs like See hell or  A long time listening with the crowd singing along the lines. Arnór obvioulsy was excited by the vibe too and was the third singer that day entering the crowd. Intimacy is a great thing, also at concerts.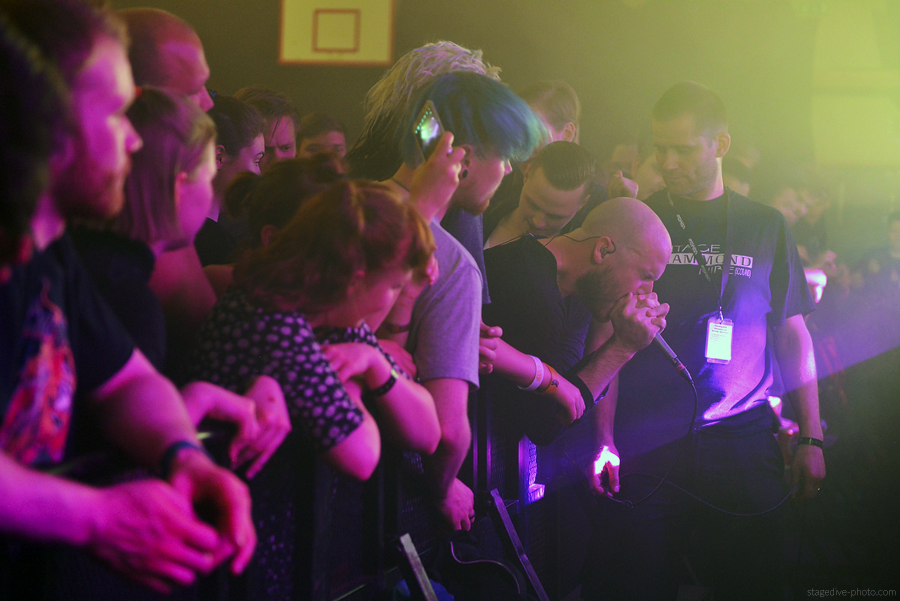 3/4 of Agent Fresco then essentially just stayed on the stage to be part of the final show of the night (there is no "night" of course at the beginning of July in Iceland) and to close with Úlfur Úlfur. Yeah you're right – Úlfur Úlfur is not really metal but it always works at a festival in Iceland, even if it is a metal festival.
Second day's upon us now and we're looking forward to Pink Street Boys, Dr. Spock, Misþyrming and so much more. EISTNAFLUUUUG!