With his new, on September 16th via Morr Music releasing fourth album called "Spaceland", Sindri Már Sigfússon strikes with his solo project Sin Fang a new path. On his previous indie and folk orientated three records, electronic elements played if anything then just a very minor part in his music. The opposite on his new album, where he completely renounces guitars and leaves instead the door to electronic music and even to future R&B wide open. This was predictable, since Sin Fang started to work for the trap experiment Gangly. Melancholy and extremely intimate songwriting combined with from slow to driving-pounding basses and even gentle piano sounds make this record to a varying and roundly successful piece of contemporary music. Listen to the album while reading!
Not only during the opening song Candyland Sin Fang had support from well-known artists. In addition to Sigur Rós frontman Jónsi in Candyland, you can hear his Seabear colleague Sóley, the Norwegian Farao and Jófríður Ákadóttir (Pascal Pinon).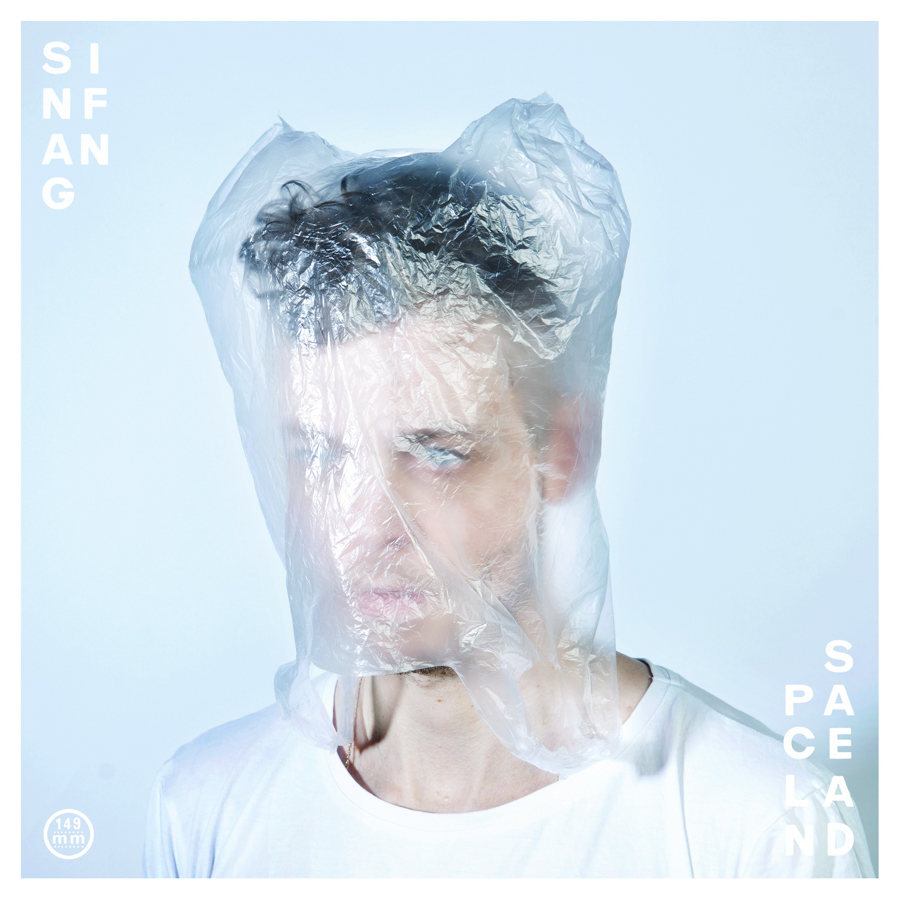 Deep, stomping basses and gloomy lyrics
In the pop-opener Candyland Sin Fang and Jónsi are vocally complementing each other so much that their soft-whispering voice is pretty hard to distinguish from each other. Together with the lyrics, a feeling of weightlessness is spreading. By driving hi-hats, you won't get the feeling during this record for the last time, as if you would float out on an ice floe to Icelandic glacial lakes. Also the second song is in no way inferior to the first one. Stomping basses come along with the repeated headline Not Ready For Your Love. Probably nobody will make it over the 3:52 without starting to bob. The question "Why is ordinary life such a nightmare?" hangs in the air and is taken up again later in Snowblind. Thereby, Sin Fang underlines his statements from previous interviews, where he said that this album was written during a time when panic attacks started to chase him.
The quiet deep and sluggish bass sounds in the following songs called Lost Girl and I Want You To Know are then bringing R&B more and more into focus. A dreamy, almost paralyzed mood seems so stretch out and leads further into the gentle piano ballad Never Let Me Go. By involving Sóley, this song gains even more in quality.
With the two pieces Please Don't Go and Branch the album reaches another peak. A pounding bass drum advances the pre-chorus of Please Don't Go, deposited with wonderfully weightless lyrics ("When I feel the weight / when I feel the sparks running through mine / I lay down / I don't make a sound "), before finally, accompanied by muted dubstep elements, the chorus fades into the headline "Please Don't Go". Branch in turn carried a euphoric, happier mood than the other songs, while the lyrics stay gloomy ("Oh I was lonely / but that's the way it's supposed to be "). By pulsing, increasingly constructed drum rhythms, the song eventually goes into a power-pop outro and wakes associations of a mixture of Owl City and the elaborately arranged rhythm-songs like for example Around Us from Jónsi's solo album.
Snowblind turns down two gears again, until the album closes with the fulminant song Down, accompanied by the wonderfully harmonious voice of Jófríður Ákadóttir. A quiet, pathetic piece and again attended by piano and fantastic lyrics that recently have again some more hope in prospect.
Conclusion
Overall, the melancholic, in some parts even depressive mood of the lyrics spreads out over the whole album. Corresponding to that, the picture of falling is always a part, especially in the songs at the beginning of the record. To that, Sin Fang's cool and soft-dreamy voice fits more than perfect. An album with many innovative influences – instead of folk, there is now a mixture out of R&B, electro pop, dream and trap. A melodious record so, that really knows to convince and hardly shows weak points. Especially for the songwriting it is worth to listen more precisely.
Recommended: Not Ready For Your Love // Please Don't Go // Branch // Down